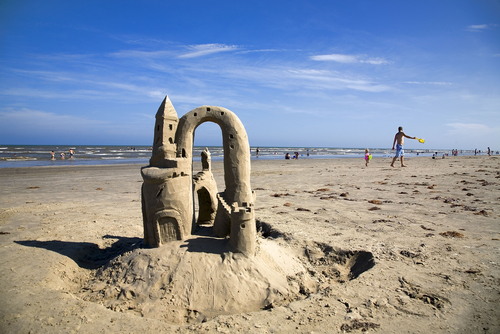 If you want to head out for a relaxing day or weekend, plan a trip to Mustang Island State Park. Before you head out, be sure to have your vehicle serviced at Johnson Brothers Ford – or pick up that new vehicle you've been thinking about. This barrier island is home to tons of wildlife and lots of adventure. Plus kids can attend Junior Ranger Exploration events while parents fish or relax on the beach. And, leashed dogs are welcome.
The Beach
Enjoy bonfires on the beach, camping on the beach, beach combing, paddling and be sure to check out the turtles and dolphins. Firewood for your beach-front bonfire is for sale at the nearby park store.
Camping
Choose from primitive campsites on the sand or campsites with water and electric. The non-primitive sites are located behind the dunes that border the beach. Pack your tent in the trunk or haul your RV if you prefer something more homey.
A 1.5-mile stretch of beach is open to camping. Ground fires are allowed; and the area has access to a bathhouse and full restrooms. The non-primitive sites are just a short walk up the shore, so even if you bring your RV, you're still not far from the beach. The electric is a 50-amp hookup. Plus each site has grills and picnic tables. And, so you don't fill your holding tanks, you'll find restrooms nearby.
Trails and Beach Combing
Get up close and personal with wildlife on paddling trails or go beach combing for treasures washed up by the tide. Wildlife includes sea turtles as Mustang Island is one of just a few breeding grounds that remain for the Kemp's Ridley sea turtle. From April through July, the sea turtles lay their eggs on the shore and hatchlings make their way to the sea.
Park Information
Entrance fee to the park is $5 per day; and children under 12 get in free. Primitive campsites are $10 per night; and non-primitive sites are $20 per night or $120 per week. The gates are open from 7:00 a.m. until 10:00 p.m. daily. For more information call (361) 749-5246.
Visit Johnson Brothers Ford
Be sure to visit Johnson Brothers Ford to test drive a new vehicle or give us a call to set up an appointment to have your vehicle serviced or checked.