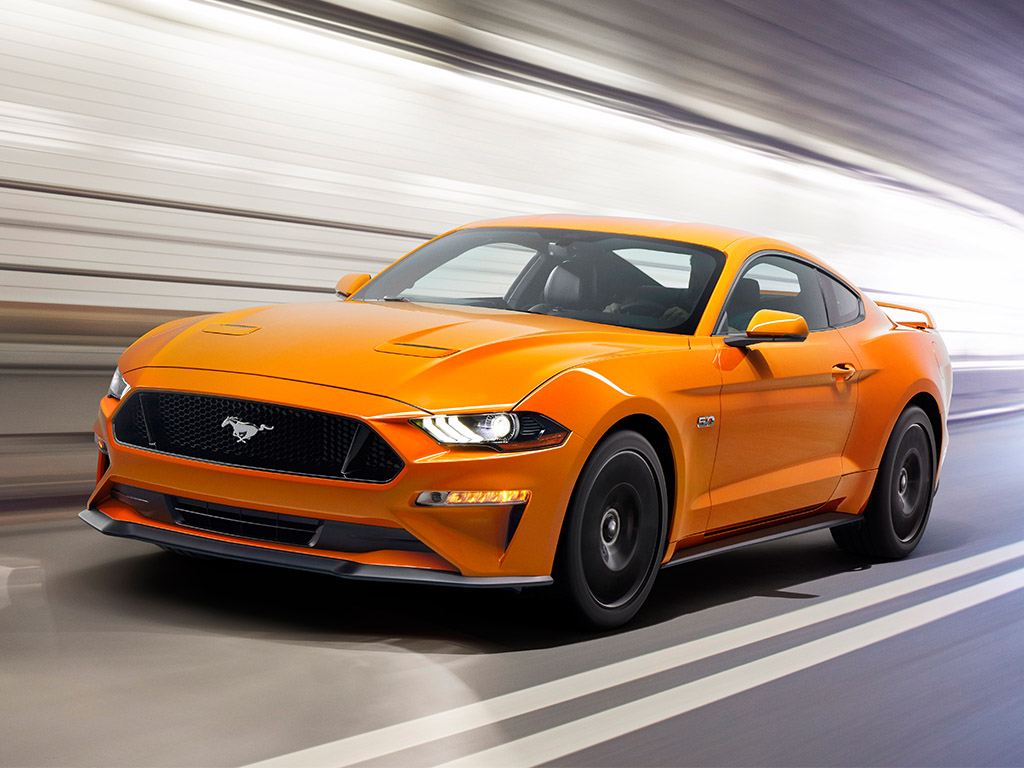 The 2017 Ford Mustang is set to be the most advanced ever with a host of improvements including new technology and design changes that give owners ways to customize their Mustang to their preferences, even better performance from more powerful engines, and new MagneRide suspension technology. Customers have more ways than ever to personalize Mustang to make it their own, with three new paint colors, 12 distinct wheel choices. and a customizable digital instrument cluster.
"The new Mustang is our best ever, based on more than 50 years as one of the iconic sports car in America and now, the world," said Joe Hinrichs, president of The Americas. "Tapping Mustang's enormous fan base, we're bringing the new Mustang straight to the people – and introducing the new car across multiple social media channels, reaching millions."
Technology
Mustang makes available Ford's first 12-inch all-digital LCD screen in the dashboard. This all-new customizable instrument cluster can be easily personalized, offering three separate views. Customers can personalize the displays for normal, sport and track mode. All-new Mustang MyMode with memory function allows customers to save their favorite drive settings, including suspension and steering preferences.
The new Mustang is so customizable that even its engine note can be adjusted. Delivering an audible experience like never before, an all-new active valve exhaust system is optional on Mustang GT, with a fully variable soundtrack to match the entire acceleration range.
Performance
Performance is at the core of Mustang DNA, offering drivers a unique thrill of acceleration and cornering for the ultimate fun-to-drive experience. On all models, new shock absorbers make for better ride control, a new cross-axis joint in the rear suspension leads to increased lateral stiffness, and innovative stabilizer bars bring sharper response and handling.
MagneRide damper technology is a new option with the Mustang Performance Package to optimize ride and handling in all situations.
The proven 2.3-liter EcoBoost four-cylinder engine continues to offer outstanding performance advantages versus the outgoing 3.7-liter V6. Using Ford's transient overboost technology uniquely calibrated for Mustang, torque is increased for wide-open throttle acceleration.
Visit Johnson Bros. Ford
Stop by Johnson Bros. Ford to test drive a Mustang and to learn more about it. Johnson Bros. Ford is standing by to help you with auto sales, service, parts, and accessories in Temple, Texas.