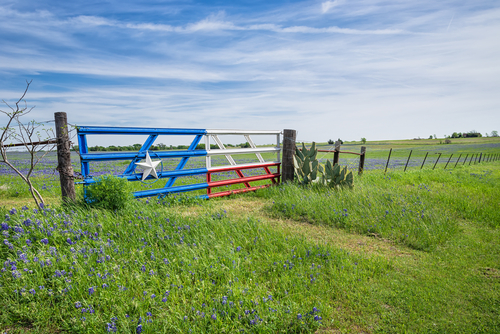 If you are in the market for a new vehicle, stop by Johnson Bros. Ford to test drive the vehicle you need for your family, for work or for the farm. If you already have a newer Ford or did not plan to buy something new this year, be sure to give our service department a call to set up an appointment for maintenance or repairs. You just might need an F-150 to live up to some of these Texas actions.
You know you're from Texas if:
You actually know someone who ate a 72-ounce steak and got it for free – or if you were the one who managed to eat it all.
You go to a formal event all decked out, including your finest jewelry, and you wear cowboy boots.
You know that food that isn't spicy isn't from Texas.
You know that rattlesnake meat tastes like chicken.
You know the four basic food groups and make sure you get them every day: barbecue, nachos, fajitas, and chili.
You can tell when another Texan is from the North, East, South, West or Central Texas as soon as that person speaks.
Your pastor wears cowboy boots.
You know that the only real Mexican food is Tex-Mex.
When you refer to more than one person, you say, "Y'all."
When you tell someone you're getting ready to do something, you say you're 'fix'n' to do it.
You know that Johnson Bros. Ford is the place to go if you need a new car or truck.
Visit Johnson Bros. Ford
Stop by Johnson Bros. Ford to test drive your next car or truck. You'll have several trim levels to choose from, plus each one has additional available options to make it your own. Be sure to ask your salesperson about any lease or finance specials we may have running on Ford models or any other vehicles we have in stock.