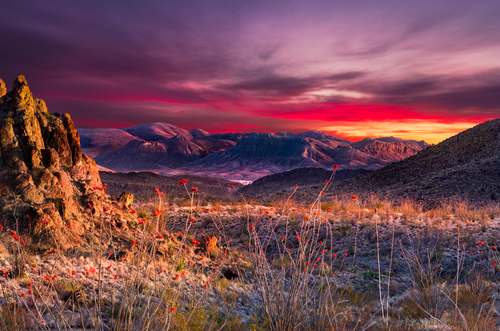 Valentine's Day is this Wednesday and while some of you have already celebrated early, consider using next weekend as an excuse to get out of town for a weekend road trip. Whether you just bought a new vehicle from Johnson Bros. Ford or had your vehicle serviced at our service department, you're ready to head out.
Del Rio
Take a trip to Del Rio for a two-nation mini vacation. Be sure to bring your passport and take a trip into the Old West and Old Mexico. Del Rio is on the Rio Grande and is adjacent to the Amistad National Recreation Area. Enjoy dining, shopping and boating on one of the biggest lakes in Texas. You're just a few minutes from Ciudad Acuna, Mexico, so head over the border to spend some time in the Mexican city. Additional activities in Del Rio include rock art, bird watching, wine tasting and visiting museums.
Odessa
Head over to Odessa, located in the Permian Basin, formed by an ancient ocean in the Permian Period. Visit some of the older buildings, the World Famous Chuck Wagon Gang, grab a bite to eat and more.
El Paso
Take a road trip to El Paso to see mountain ranges rising from the desert, the Rio Grande, play a round of golf, stop for a romantic dinner and visit all of the historical places in the area. Various Indian groups, Spaniards and Europeans all inhabited the area in the past and all have left their mark on the area.
Midland
Drive over to Midland on Interstate 20 to tour the Big Bend region, visit museums, get a romantic dinner and dance the night away. Midland is in the center of the Permian Basin; and it offers everything a modern city has to offer without the traffic congestion.
Visit Johnson Bros. Ford
Stop by Johnson Bros. Ford to pick up the ultimate Valentine's Day gift for your loved one. Test drive a sedan, coupe, SUV or pickup truck to take home. When you find a vehicle you like be sure to ask your salesperson about any additional available options and whether we are running any finance or lease specials on the vehicle.