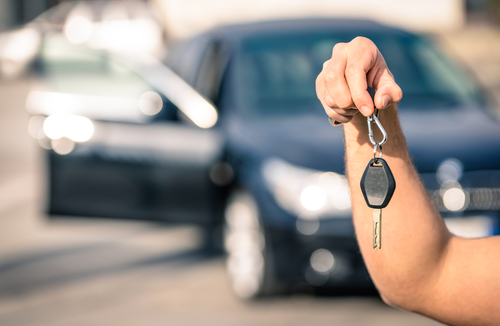 When you trade you vehicle in at Johnson Brothers Ford, you'll want to get the best price you can from it. While resale price plays a big part in what you are offered, you can increase the resale price by ensuring that your vehicle is in great condition. That means inside and outside.
Detailing
Detail the inside and outside of the vehicle. Make sure it's clean and that there are no stains on the upholstery. Use a vacuum with a crevice tool to clean all of the nooks and crannies, including seat nooks.
Wash and wax the exterior of the vehicle, including the wheels. Use the appropriate chemicals to bring the black out of the bumper if you have black bumpers. Make sure the chrome is clean and shiny.
Body Work
If you have minor body work that needs to be done, see if someone that does paintless repair can get the dents out. Get repair paint from the dealership to cover scratches. If you have major body work, you might price it out to get it repaired, but be careful of the cost. If it's going to cost more than what you would get for the vehicle, fixing it is not worth it.
Engine and Transmission
Make sure the engine and all of it components are working well. If your check engine light is on, scan the computer to find out what the problem is and repair it. Make sure all fluids are topped off and that there are no leaks. Check the battery to ensure it is charging well. Check belts, hoses, brakes, steering and suspension components. The more you can fix, the more you will get for your vehicle; however, some repairs may not be worth it for what you could get for a vehicle.
Visit Johnson Brothers Ford
If you are not sure what you should or shouldn't repair, bring your vehicle into Johnson Brothers Ford for an approximate value. This will help you determine what you should repair to help increase the value of your vehicle as it is related to a trade for a new vehicle in our showroom.