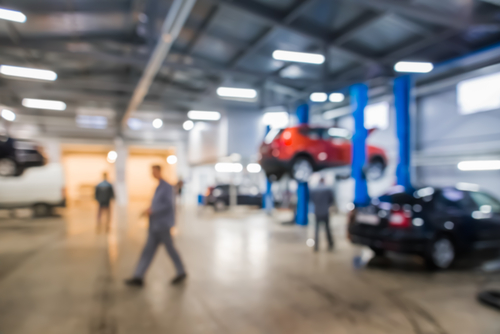 No matter how careful you are with your vehicle, it's bound to get dents and scratches. Sometimes it might be a family member or even yourself; but more often, it's someone else who caused it in a parking lot or out on the road. And, even Mother Nature can wreck havoc on your vehicle with hail. Salty slush left on your vehicle can cause rust. Johnson Brothers Ford Collision Center can make your vehicle look new again.
Contact Information
Our collision center is located at 1702 Jack White in Temple, Texas. This is our old location for customers who have been using us since we were in the old location. Our hours are from 8:00 a.m. until 5:30 p.m. Monday through Friday. Just because "Ford" is in our name that doesn't mean we don't work on anything else – we will repair all makes and models. You can call us at (254) 773-1754 to set up an appointment for an estimate and repair.
AutoWatch
AutoWatch is a new service we put in place; and it allows us to keep in touch with you so that you can see the progress see your vehicle's progress. When you click on the "Check Your Vehicle" button, you'll be able to see the progress on your vehicle's repairs.
Get Your Vehicle Back to Pre-Accident Condition
Our collision center will get your vehicle back to pre-accident condition; and we accept claims from all insurance companies. We also provide direct repair for many major insurance companies.
Certified Technicians
Our management staff and I-Car and ASE Certified technicians are highly trained to help you receive prompt service and quality body work on your vehicle. Keep in mind that where you get your vehicle repaired is your choice and not your insurance company's choice. They may require you to get more than one estimate; however, you can choose where you will have your vehicle repaired.
Call Johnson Brothers Ford Collision Center
Give us a call at Johnson Brothers Ford Collision Center to make an appointment to have your vehicle's body work completed so that your vehicle is in pre-accident condition.