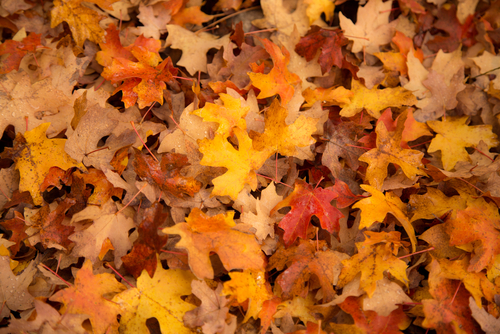 Hit the road this fall to check out some of the fall color before it's gone. Some of these places are pretty far out, so you should have your vehicle serviced at Johnson Brothers Ford before you head out – or if you're in the market for a new vehicle, stop by for a test drive so you'll have a brand new vehicle for your trip.
McKittrick Canyon Trail
This drive is 100 miles east of El Paso and 200 miles west of Midland, but it's worth the drive. Go through Guadalupe Peak and, 40 miles from there, Carlsbad Caverns. Between the two places, you'll have plenty of opportunities for some great photo shots. And, when you get tired of driving, hike some of the 80 miles of trails in the area. Be sure you fill up the tank and pack plenty to drink and some lunch as you won't find any restaurants, motels, tour buses, gas stations and concessionaires.
The best hike is the trail to McKittrick Canyon. This 7-mile round trip trail allows you to see tons of maple, walnut, oak, ash and madrone in all their brilliant colors. The trail also features a picnic area.
Another great place to find some brilliant color from maple, ash, madrone and oak is the McKittrick Ridge switchback. This hike takes you 2.3 miles through the foothills starting at the Frijole Ranch to a brook – a perfect spot for pictures and lunch.
And, if you're looking for a challenge, hike Guadalupe Peak, a 9.3-mile round trip that takes you up a vertical climb that is nearly 3,000 feet. You'll be able to get pictures of the foliage all the way to New Mexico.
Additional Places to Find Color
You'll also find lots of color near Winnsboro. Take one or more of the three Autumn Trails Tours. The tours are about 30 miles and take two hours.
Visit Johnson Brothers Ford
Stop by Johnson Brothers Ford today to test drive a new vehicle or give our service department a call to schedule an appointment for maintenance or repairs.