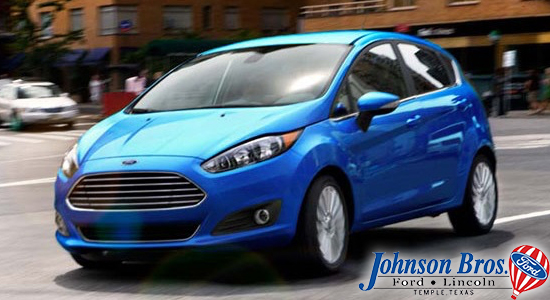 When it's time to buy a new vehicle, stop by Johnson Brothers Ford to test drive one or more vehicles. You can also visit our website's "showroom" to find the vehicle with the best fuel economy, the most horsepower, the price range you are looking for or a combination of any of those.
For example, if you don't care about fuel economy or horsepower, but you want a vehicle that is under $20,000, just move the right slider for the price down to $20,000. You'll see that the Ford Fiesta in the hatchback and sedan versions and the Focus in the hatchback and the sedan versions are all under $20,000.
If gas mileage is also important, slide the left slider on for the fuel economy slider over. At 28 mpg, you end up with a 2016 Fiesta sedan that starts out at $14,580 and is in the 28-plus mpg range.
If you don't care about price or fuel economy and just want a lot of ponies, leave the price and fuel economy sliders wide open and move the left slider on the horsepower over to the right. You'll find that the F-450, the Mustang convertible and the Ford Mustang coupe have at least 430 horsepower.
To learn more about the models that you are interested in, just click on the vehicle's picture. It will take you to a page with a list of colors, some of the standard features and a list of trim levels. The trim level list also shows you which engine and transmission comes standard with that trim level.
You can also expand specifications to see convenience features, off-road capability, the warranty, entertainment features, specs and dimensions, seats and trim, the powertrain, body exterior, suspension and handling, safety and security, lighting, visibility and instrumentation.
Visit Johnson Brothers Ford
Stop by Johnson Brothers Ford to research a new vehicle by starting out with a test drive. During the test drive, you'll learn more about your favorite model including the trim levels available, standard options on each trim level and available options for the various trim levels.